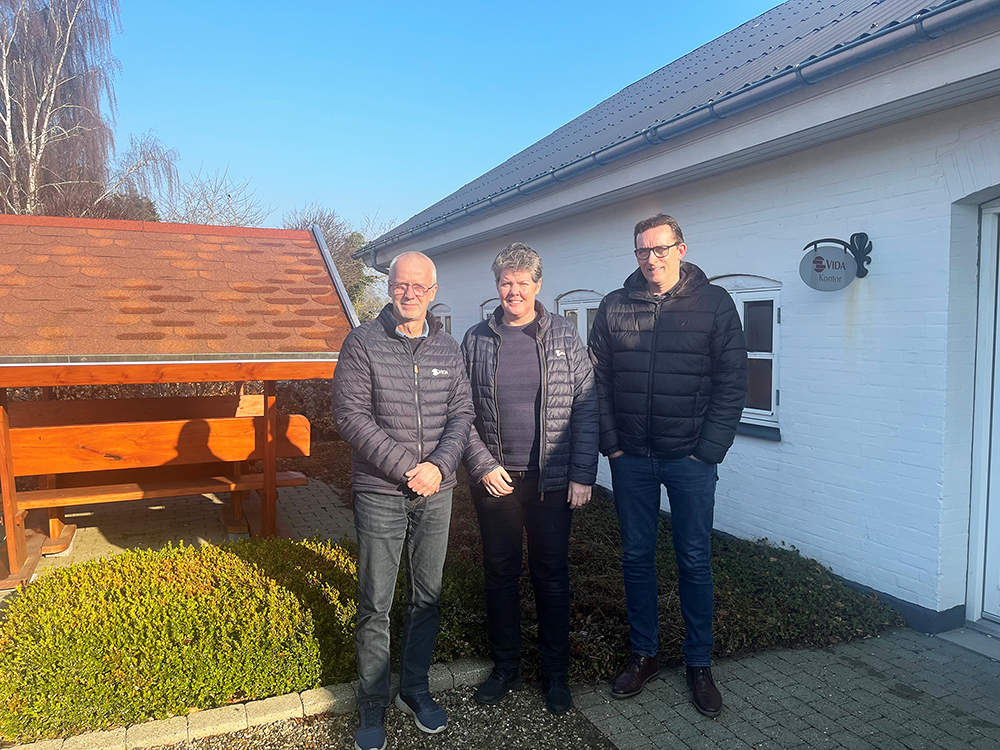 Vida Wood Denmark
Vida is a global supplier of manufactured products from sustainable Swedish forests. Production is mainly focused on structural timber for a number of global markets. 80 percent of our sawn wood products are exported to Europe, USA, Australia, Africa and Asia. Sawn wood products are managed through our sales company, Vida Wood, which have sales offices in a number of countries. One of those sales officies is Vida Wood Denmark.
Vida Wood Denmark was founded in 2005, when Vida bought the company Jens Kruuse & Co. Since then the company has grown from about 25,000 m3 sold products to 220,000 m3 per year.
There are three employees in Denmark. Niels Pedersen is the Sales Manager for Vida Wood Denmark and has been working with Vida since 1998. Louise takes care of all logistics, invoicing and incoming orders, liaising with customers every day. Our salesperson Anders is responsible for all sales to industrial customers, as well as part of the timber merchant market.
In Denmark we have created what we call the "Denmark concept"; providing a wide range of products that are in highest demand for construction.
"Our main principles are short response time, just-in-time delivery, reliability and knowledge. These are values that are highly valued by our customers, and because of our close contact with the sawmills and the sales team in Sweden, these values are easy for us to uphold. Vida is a flat organization, which in my opinion, is the very essence of the Vida team spirit." Niels Pedersen.
Location: Hejls, Denmark
Number of employees: 3
Main products: Construction timber for house frames and roof trusses.
Primary customers: Building trade, truss industry and the packaging industry. In Denmark, we sell a wide range of products that are in highest demand for construction.
Sawmills that produce for Denmark: Bruza, Hästveda, Vislanda and the central warehouse in Alvesta.